Xenon Lamp Aging Test Chamber
adopts xenon arc lamp which can imitate the full spectrum of sunlight to reappear destructive spectral wave that exists in different environment. It can provide the corresponding simulation environment and accelerated test for scientific research, product development and quality control. Xenon lamp aging test chamber can be used for the choice of new materials, improving of existing materials, or the test of evaluating the durability of material composition when it is changed. It can imitate different environmental conditions to observe changes of the materials which were exposed in the sun.
Xenon lamp aging test chamber standards:
ISO 4892-1, ISO 4892-3, GB/T16585-1996, GB14522-93, GB/T16422.3-97, D2565 ASTM D2565 and other relevant standards.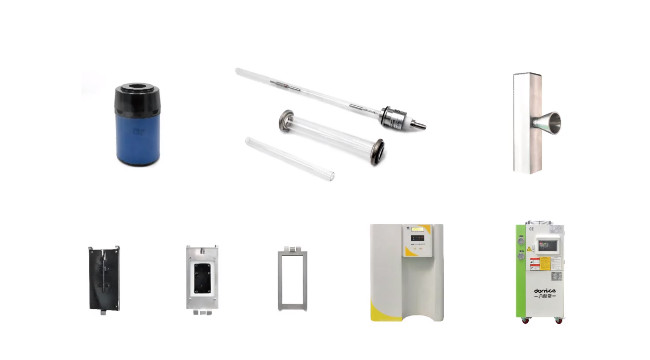 product details:
1, light source: 2200W air-cooled xenon lamp
2, exposure test area: 2310cm2
3, color touch screen control and display test parameters
4, radiation control: 300-400 nm automatic control
5, directly set and control the black mark temperature
6, directly set and control the cabinet temperature
7, directly set and control the relative humidity
8, display test diagnostic information
9, can store up to 10 user predefined tests
10, multi-language user interface